Monument Valley was fun, but the Forrest Gump/Mexican Hat days came to a close. The time to move on always comes, and we were ready.
We hitched up our rigs and we headed out to Moab on March 19th.
The Incident
True to Kelly form (I am just not a careful person) when we got to Moab, I had another little RVing incident. (Shocking)
I had another tiny dump spill to log into my history book. But, any spill is a disgusting spill!😂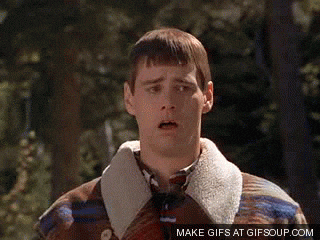 Ok, it's time for a new, BETTER (for me) sewer hose. I have a Rhino-Flex. On the Rhino-Flex, the L-shaped ends are removable.
This means they can screw on and off. Well, mine like to loosen, apparently. My next hose will be a Lippert Waste Master. It's the only leak-proof hose on the market. Leak PROOF- that's more my style!
After I, spilled dumped and got water at the Maverick in town, we headed off to our new backyard. The road going to (Klondike Bluff) was AWFUL. I do recommend camping on Klondike, you just have to take it slow. There's tons of space, great views, and it's not as crowded as Dalton Well Rd or Willow Springs Trail, which are closer to Moab.
Moab 'Utilities'
If you camp around Moab, there's free water available inside the camping store in the middle of town, Gearheads. It's very conveniently located next to the City Market and a nice, shiny, and new laundromat. Gearheads has a huge selection of camping gear. There's also free water at the Maverick and at the Shell station south of town.
We ate twice at a quesadilla truck called Quesadilla Mobilla. Mighty tasty! Always crowded. Nice and fattening quesadillas! Good comfort food.
Another great store, if you're into saving a buck, is Moab Gear Trader. I got a new-to-me pair of hiking pants, sandals, and some hiking boots. Then I turned around and re-consigned the sandals at the store. 🙄
Klondike Bluff Rd- The Good And The Bad
So we got to Klondike Bluff Rd. We drove in about 4.5 miles to our spot. Getting to our spot on Klondike Bluff took forever. The first 4 miles was nothing but jagged, rocky road. Took 40 minutes to drive that 4.5 miles.
Yes, I definitely recommend camping on Klondike, you just need to go in slowly with your rig. There's tons of space, there are great views, and it's not as crowded as Dalton Well Rd or Willow Springs Trail, which both are closer to Moab.
The 'Blue' Ruins Experience- Once Is Enough! 😜
We chose our spot for its good internet speed, great views, and for the serenity, as usual. (Or so we thought) I parked a fair bit away from my caravanning friend, Marshall (can you blame me?) and he got the better internet spot of the area.
I liked the ruins that were there. I thought 'Hey, I can get some cool shots of it beside my RV'. (I didn't, really, except for the awesome one Marshall got below) Parking there turned out not to be THE best idea I have ever had. If you know me, you know that there's never been a whole pile of best ideas, either. 😂 (See Jeep 'Invasion' below)
We found out that the ruins are from a 1968 movie called "Blue". It looks like a pretty ridiculously terrible western. You can watch the hilarious trailer here. Unreal that movies that bad could even get made, lol! 🤔 After the novelty wore off, the ruins were just kind of trashy. Lots of remnants from the ruins were scattered about. Also, there was a strange smell I kept smelling. Not sure what it was. Kind of liked it!
The Jeep 'Invasions'
Well, let me tell you this. If you want peace and quiet, don't park next to something that people might also want to want to come and look at, duh! We also happened to be there during the Easter Jeep Safari. (Isn't every week in Moab some kind of Jeep week? 😂)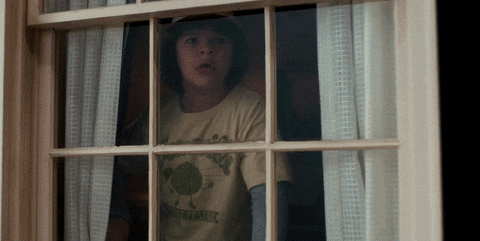 During the Jeep Safari, people get together and take their Jeeps on off-road trails as a group. Well, twice, a lineup of Jeeps drove RIGHT by our rigs to see the ruins. Hmmm. Privacy-temporarily denied! That's public land… mostly it's quiet. But sometimes… this sort of thing happens.
Additionally, we were also parked next to a trail head. Oops. We will just say no to roads, and no to attractions from now on to keep the campsite a bit quieter. Actually, the Jeep invasion totally broke up those 2 days, gave me an excuse to quit working and go out and take some photos. It was an experience, for sure! Also, they informed us about the movie. 😁
Moab Mud
Moab can get muddy.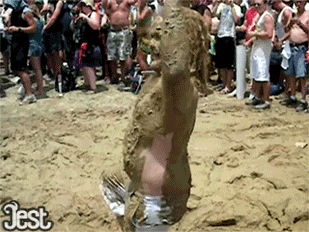 We were surprisingly content with not moving from this spot despite lots of high wind and a few bouts of mud. And I mean MUD. When it muds here, it POURS mud. Don't believe it? Neither did I. The ground looks very deceiving. Here's proof:
Then there's the truck mud. I almost didn't make it home one evening. My truck started sliding all over the place on the road coming in after it had rained. Oh, when can I get my 4wd??
The Girls' feet usually had to be washed off with water. They looked like they had hooves attached to the bottoms of their feet. Trixie's did, anyway. Their feet didn't get too bad here in this video. My flip-flops, however…
As for the wind- It howled. A lot. I heard something one day while working inside (due to the wind). Here's what it was: (hint- It's not me rocking the rig.)
Mud and wind aside, Moab was beautiful and there are lots of things to explore and to do. We shall return someday.
The Project
We stayed in Moab much longer than we normally stay in one area because our focus was on developing our new project. We put the BestDamnReviews.com website on hold to work on something we were much more passionate about in early February. We have a deadline to meet, the Tuesday after Memorial Day weekend, to launch/announce it. We didn't want to waste any days having to travel, look for water, a place to dump, etc. So we worked. And worked. And worked. And worked.
Here's a little sneak peek/hint:
(Announcement coming up soon! If you're an RVer, you're going to love it! 😉)
Sure, We HAD To Do Some Goofing Off!
There's a ton to see around Moab… Arches NP, Canyonlands NP, dinosaur bones, and there are tons of trails surrounding the area. Most evenings, we would go for a walk with The Girls.
Here's a pano view of our backyard at our first spot in Moab, with "The Girls" making a quick cameo at the end:
We did have many visitors during the two months. The first was our friend Becky Schade of Interstellar Orchard. She parked with us for a good while. She and I were full of antics. I was her sugar supplier. (Cokes and Peanut Butter Cups) We even did our toenails. I got some good girlie time in with her!
We all hiked a few times together.
Becky and I can't not make faces or we have to do some weird pose when it comes to photos. My kind of gal. #Fun
Yeah, we were all total goofballs when we had time off or on an occasional evening walk. What do you think?
"Teaching Moment"- Here's more on the Moab Mud… think cracks mean it's been dry for a long time? Think again.
Well, where's Gizmo been through all this? She's there. Just behind the camera. Here's a quick little cute clip of her if you are needing a Gizzie fix.
Here's Becks doing a walk-thing that makes me laugh every time I see it.
So I decide to climb up in between these walls of this slot canyon…
Then gee, so does Becky…
And of course, then Marshall had to try. God, I'm such a leader.
We can't just be normal, can we? Wait, who wants to be normal? Not I.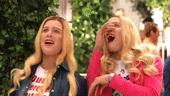 The Unidentified Thing
I found this on a walk behind camp, towards Arches. This was super weird. What made it? Seriously, no-one I have shown this thing below knows what the heck it is. Do you? Please enlighten me if so! It's not a beehive. Looks like some sort of rodent lives in it. But what made it?
5/28/17-UPDATE: It has been identified! DHRIley commented on Facebook and in the comments here that it was packrat middens. It's also known as 'amberat'. (Google 'amberat' under images. Very similar photos.) It could be fossilized, and/or thousands of years old! Fascinating- scientists use it to get a timeline of historical events. WOW! Pretty cool if you ask me.
Seriously. What IS that thing? I do hope someone can tell me in the comments.
So that's the first half of Moab. I thought we didn't do much since we worked, but I guess I managed to see some interesting stuff!
Next up: Canyonlands and Arches and DINOSAUR BONES and TRACKS!
Last photo: Balls for you.