So, yes, Marshall and I stayed in Moab for almost two months. During that time, we met up with some other new-to-us full-time RVers, despite trying to go 'incognito' so we could focus on work.
Friends Visiting
First, LiveSmallRideFree, Ching and Jerud parked in the space across the road from us. We hung out a little and did a couple of hikes together. They have the coolest fifth wheel- they totally rebuilt it and its exterior looks like an airstream. They use no propane. Only solar. They also had a cool dog that Trixie sure liked…
On one of our hikes with Ching, Trixie got the zoomies, and Gizmo wasn't having it. Best shot of Gizmo at the end! Poor little boog.
Then we met up with a cool couple @Nomadic_Neighbors (Instagram), Cori and Andy. We hung out at their motor home for an evening chatting about the full-time life and the road.
Next night or so, we met up with @TeamBurho (Instagram) Jim and Heather.
We talked about guns among other things and I got a little lesson (needed) by Jim on how to 'cock' my shotgun. (Which I have likely already forgotten again.)
Mostly though, Moab was about work. Work, work, work, and more work. Camp Addict had to go live by May (our projected deadline), and we needed as much content to be on it when we made our official announcement. So, most days looked like this.
See? Purple mountains!
After more days of work, friend and full-time solo chick Katina @Tetheredtoaster (instagram) came by one evening (She was parked up the same road we were on) to have a little fire time with us. Trixie benefitted most…
That's the MOON! Awesome rise.
Random Moab Observation
A first I saw in Moab was this: Security packaged condoms! Really? They caught my eye as I was walking down the aisle. Thought they were razors. Nope.
Rock Hounding
Holy moly. I have NEVER seen such an array of interesting cool looking rocks as I did on the road we were staying on, Klondike Bluffs Road. Just look:
This slideshow requires JavaScript.
The Copper Hills
Well, turns out the ridge that was behind our site was called copper ridge. The color of the hills, we presume, is a patina from the copper. It was amazingly blue-green and it's what held the very colorful rocks. Just look:
Fire Kelly- I Don't Get To Have One Very Often!
Then here's proof I can make a pretty good fire, even though a fire is fairly rare when one is a full-timer in an RV. You're not REALLY camping every day.  So when I get the chance, I love a good fire.
One evening, we had met up with fast friends MilesAwayEveryDay James and Rhiannon. (Moab was so busy with friends.) James' fire was pitiful, (Yeah, I'm calling you out, James!)😂 so I took over. The result? Proud/Arrogant Kelly:
FINALLY, We Left Moab
Ok, the desert is great and all. Moab is interesting and pretty. However, the mountains hold a special place in my heart and I NEEDED MOUNTAINS. Also, wouldn't mind seeing a little snow. So we decided to head to Grand Teton NP. I have never been, can't wait!
Kelly In Control 😬
Here's where things got interesting. I mentioned to Marshall that I want to be a little more independent in our travels, i.e. I help more in the selection of new spots to go and where we go. I ALWAYS have a say, and usually, I agree, but this time, it was more up to me to make the choice. I have gotten lazy about doing any of the work, so I figured I should do more.
However, I am not a very careful person in my research. I tend to have more 'fails' when I'm not following Marshall. (Bonus- It makes for a more exciting blog.)
This about sums me up when left on my own. At least it's how I feel.
So, I made the decision. We were to stop on our way up to the Tetons, we were to stop in Fruita, Colorado in a spot called '18 Road' on BLM land. No, I didn't check the weather or anything. Just… picked a spot.
"Let's be more spontaneous!" I had proclaimed.
Poor Marshall had agreed.
The Dust Bowl
Fruita was innocent enough at first, despite the long extremely bumpy road going in. Took quite a while but we were used to that. Found a spot with fairly ok cell service and parked.
However, it was a bit breezy and the DUST was kicking up SO much that we had to park accordingly so that my rig wouldn't dust him out. ANY wind that blew caused a dust storm to puff out from the underside of my rig and billow out the other side. Hmm.
Even with our strategic parking idea, we resigned to the fact that dust would be EVERYWHERE in side our rigs.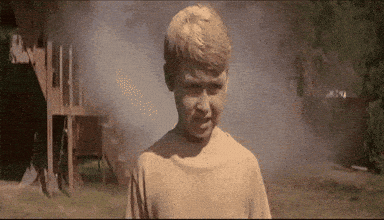 The wind calmed, we went into 'town' for a few things. (Also, I felt like I needed a dose of 'city life'. (Uh, Fruita and Grand Junction did not provide for much of it. I was left empty. One of the challenges of being a boondocking nomad… not much boondocking close to the larger cities.)
I did manage to get some cute shots of little Gizmo right after we parked… didn't seem so dusty at that time.
The next day, we tried to work. Windows open was NOT happening. It was miserable. By mid-afternoon, we literally both had stepped outside of our rigs, looked at each other and right there and then mutually decided, almost without words 'let's get out of here!', Within an hour, we were heading North to the nearest Wal-Mart.
The Last Minute Escape!
Never have we ever left a place so late in the day. Didn't matter. We had to get out of there. I tried to get video of how bad it was but the road didn't cooperate as much as it could have. Still, here:
We took off, had a long, dark, deer-infested drive to Rock Springs, Wyoming. We arrived at Wal-Mart around 11:45 pm. Long day but worth it to get out of the dust.
Now What?
However, we went straight from dust…
…to snow. (Remember who hadn't checked the weather…?)
At least it didn't last long. It stopped, then we buzzed out of there. We were off to the Ta-Ta's!
Here we are booking it to the Tetons.
Next up:
Trying to park on a tiny incline in the snow at Lower Teton. What a joke my 2wd truck is! LOL!
This is pretty much my Tundra in any snowy condition. You may have read my other two stories about being in the snow. Or a hill. Or both. I have a history…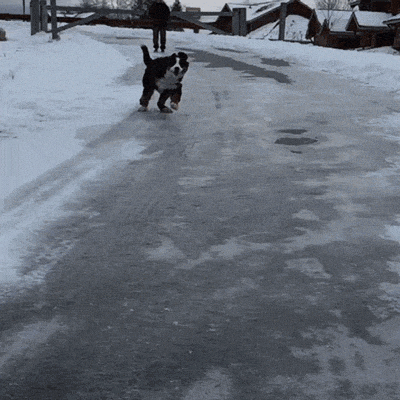 That's it for now, guys, thanks for following my 'alternative' American dream!
I am slowly catching up my stories. We were in the Tetons in early May, so …yeah. I am behind.
Currently, I am parked in Stanley, Idaho with a group of boondocking friends. We're having great fun but I am also trying to work on Camp Addict and RvChickadee.
Bear with me while I'm balancing being productive with visitation. Cheers!