Living for free on public lands is TOTALLY awesome, but it also has its challenges. Recently, boondocking proved to not be so ideal when I found I was going to have a surgery in Los Angeles.
At the same time, my lifestyle TOTALLY made this surgery possible when it likely would not have been possible without it.
Why? Let's look at the issues I faced as a full-time boondocker.
Boondocking Problems and Solutions
Living out on remote public lands proved to be an issue for going to big-city appointments. Why? There is no boondocking nearby in Los Angeles.
I was looking at at least a 3-hour drive from the nearest true boondocking, likely in Joshua Tree NP. Additionally, days are still hot and I couldn't leave my Girls in the rig all closed up for hours and during the heat of the day.
For this particular surgery, due to the high risk it involves, it also means being in LA for three weeks after the surgery. I do have a hotel for the visits and surgery. But what's a boondocking RVer to do with her RV?
You will understand the deets on this very serious surgery (but I'm ok, y'all) and why I had to make so many visits to LA in my next post, which I will be posting within the week.
Before that, I wanted to address how living this lifestyle can get a little complicated but can also be a blessing for events such as this.  (Most of the time it's just a blessing, IMHO)
The Complicated Aspect Of Full-Time Boondocking While Having Surgery
Living on public land does not mean you can use it for RV storage. Depending on where you are, you are limited in how long you can stay (usually around 2 weeks), and generally, you aren't supposed to just abandon it for that time.
For my first and second Los Angeles visits, I needed to stay in LA for three days straight. There is NO boondocking to be had for about 2 hours around LA or more, as you can imagine. This was a problem for me. For the first visit, I did park in a campground in Indian Wells Ca, just to store my rig. Still, ugh!  That costs $90… 🙄
Three weeks later I had to go back to LA for ANOTHER three days.
This time, I got smart and put my rig in RV storage, and it's still there. Just $45 a month at Sams Family Spa in Palm Springs area. A SMOKING deal compared to the Indian Wells RV resort in Indian Wells, Ca, where storage is $160 a month! What a total rip-off. 😡
While in storage at the rip-off RV resort, at least I did a total makeover of my house! Strange as it sounds, the makeover was also was directly related to this upcoming surgery. Details on my '11-day panic makeover'
Details on my '11-day panic makeover' here.
Anyway, I will have to return to LA AGAIN around December 4th, and I will have to stay for three weeks. This will be when the surgery happens, on December 6th. Therefore, my rig is still in storage. Where am I staying while I'm 'homeless'?…
Alternatives To Living Space When You Are A Nomad (Be Resourceful)
I think resourcefulness becomes a part of daily life when you are a full-time boondocking nomad. I was lucky to find a third option that saved me from paying an astronomical amount for a campground somewhere around the LA area.
The third option was…
Friends!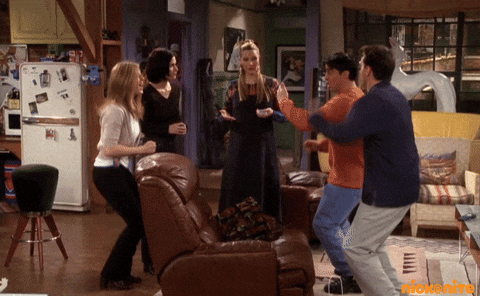 It's good to have friends living in a sticks and bricks in the right places. I was lucky to have a friend that lives close to LA. I'm staying in their sticks and bricks for now.
Otherwise, I would have found myself forking out anywhere from $700-$1,300 or so per MONTH to stay at a CG, which I find outrageous. (As I like to put it: Why would I want to PAY for rules, noise, and neighbors?)
The Positive Aspect of the Full-Time Boondocking Life When Faced With An Upcoming Surgery.
What are the positives? There are many. One of the biggest? I created a company/business while on the road which allows me to pick my own schedule. Because of this, I could easily go to LA without having to clear it with my, likely unhappy, or even uncooperative, employer.
In fact, had I still had a 'regular' job to have to go to, going ahead and deciding to have the surgery may well have caused me to lose my job.
Why? It has already taken 6 days of time off to be in LA, and I would have had to add 4 travel days to that. So, 10 days already would have had to have been taken off, PLUS I will be in LA for at minimum, three weeks afterward as required by my doctor. Not many employers are willing or able to give that kind of time off.
Not to mention the income I would have lost.
Now, I own a website that makes passive income for me constantly, whether I am working or not.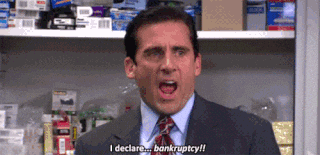 This surgery is kind of a once-in-a-lifetime type of deal, so saying no to it would have been VERY hard to do. I'm just glad I didn't have to make that choice. I was free to make it for myself. That's priceless!
Also- I couldn't pick the dates when I had to be in LA for the consults, etc. Luckily, I live in an RV and had the ability to stick around the area, making my own work schedule.
Yes, I have been driving in this crazy hell a lot lately…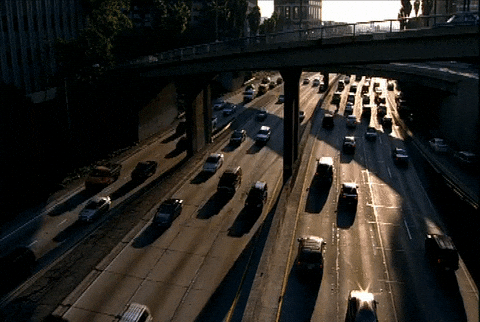 But that just points out ANOTHER fantastic aspect of living this way and working for yourself. You don't have to deal with traffic like this to get to and from work every day. Thank GOD!!
If I had still been living in Florida, this opportunity for me likely would have never come to fruition due to the logistics and time it has required.
I am totally happy living as a nomad. The opportunities which have come my way have been incredible.
I have my own online business.
I will be featured in a movie/documentary about the full-time RVing movement happening in this country.
I CAN do this once-in-a-lifetime surgery.
I have seen so much of the United States that I couldn't have before unless I was pretty wealthy.
I have location flexibility that I never had when I owned a house.
I live with less and am much happier because of it.
My stuff doesn't rule me anymore.
I have a smaller footprint on the planet.
I am about to sell my home in Florida if that tells you anything about my commitment to living this way. No more looooong Florida runs, shitty renters, and back-killing axe swings!!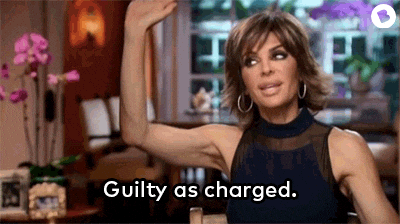 So What About This Surgery, Dammit!??
Sorry for the vagueness about the surgery. Like I said, I wanted to do two separate posts because they are really two different subjects. The next one kind of takes the cake and would have completely overridden what I wanted to say about how this lifestyle helped me to be able to accept the surgery opportunity.
I know, you're probably DYING of suspense! 🙄🤣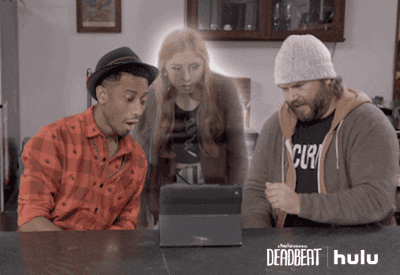 Thanks for following along, I love you guys!
Next: The Mysterious Surgery. It Might Be Plastic! Hey, Don't Judge Until You Hear The Whole Crazy Thing.  😉