The Big Non-Reveal
Well, guys, It looks like I owe you an apology. As it turns out, I'm not allowed to post any details about what I talked about in my last blog. It's out of my hands. I thought I would be able to tell you WHERE on my body I am having what I am having, and some more detail, but it turns out I cannot.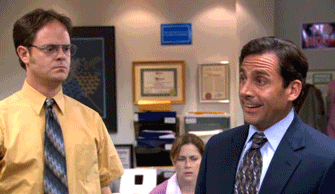 I sincerely apologize for telling you about it and that I would tell you more about it. I NEVER meant to 'tease'.
So that's all I can say about it for now.
When CAN I tell you? I don't have a date for that yet, either.
I know. Very annoying. It is for me, as well. But, that's the way it is.
One day, likely within a year from now, I will finally be able to write about it and you will understand why.
In the meantime, 'something' is happening tomorrow. I leave for LA today (Tuesday). Excited!
Non-RV Life😥
It is super unsettling to live out of bags and suitcases, which I am doing. I don't have 'my' space here. (Rig is being stored, I'm not in it) I have space, but it's not mine. And funny enough, my bedroom is probably almost 3x the size of my rig. 😆
It's really a wonderful and convenient thing to have everything you own with you at all times. It can spoil you, and I AM SPOILED.
Starting tomorrow I will be in a hotel for three weeks. Not my idea of fun, at all. Especially having to take the dogs down the elevator and outside around the block to find grass EVERY time they have to go potty. Major PITA. But it will be worth it!
Say Bye-Bye
Meanwhiles, some planning for down the road has happened. I am SELLING MY HOUSE! It's time.
It's in Florida. I'm out West. It doesn't work so well, having to come back to manage it and pick up pieces that the renters do not. Therefore, I am hiring an agent, and will hopefully just have everything done there that needs to get done by hiring help, list it, and boom.
I want out. I never planned to move back there anyway. The house is losing its luster, not having me there taking care of it. Little by little, I am seeing the decay. Time to sell before it starts losing value. Today, the yard looks NOTHING like the photo above. 😔
I'm not sad. It's just one more thing to get rid of in the 'stuff' category. And I keep downsizing. This will be a true load off my shoulders. And the bank has gotten more than enough interest money from this Chickadee.
Ok, time for bed. I have some driving to do tomorrow. Peace out!