Yes, I will be there. But I have something to say about it first.
You: "Oh, suddenly you're going back to the Q gathering/RV show, after bashing it not once, but TWICE on your blog???"
Me: Ok, so I am sure that before I get to the high school bits, I need to address this good point you have, so I don't look like a hypocrite.
So why am I returning?
I have two good reasons… none of which involve attending the actual RV tent/show.
1. To Reconnect With Old RV Friends And To Meet New Ones.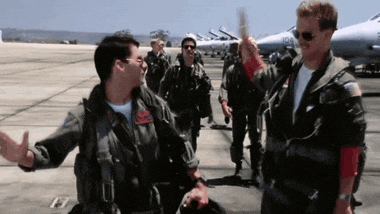 I Do want to see old friends who I haven't been able to see, as well as meet some new faces. My Xscapers club group meets there, and I'll be parked with them. So it's a good time and place to socialize with those RVers who I have the most in common with (Xscapers), all in one place.
We are a 'new generation' of RVers. We have in common… well, it's hard to pinpoint, but a certain zest for life I suppose? Many are still working, some aren't but they are certainly still the fun, relaxed, festive kind, as I suppose most Xscapers are.
Boondocking as much as I do, it's usually either meet new people through mutual friends, through Instagram, or AT Quartzsite.
2. To Network and Represent Camp Addict
I have a business to run, CampAddict.com. Just like in normal life, these types of events are the things I need to attend for business/networking purposes.
So What About This Click Thing?
This click thing was talked about last night. I am currently parked with a crew of Xscapers. I met ALL of them at Quartzsite last year. We barely got to know each other at that 2017 January gathering, but we kept up through social media. Some got together here and there, and boom, this group ended up together for New Years!
So last night, we ended up having an interesting conversation about our experiences at Quartzsite last year. Turned out we all felt pretty left out, at least in the first few days we did. I figured my case was not the norm. Turns out, it is pretty common. There were some pretty obvious and safeguarded 'clicks' out there with some strong shields up.
The Quartzsite Newbie Issue
I, among many, barely knew ANYONE when I arrived last year. We were the 'newbies', all looking forward to meeting other Xscapers.
The reality was that there were plenty of folks who DID know others from the year before, or elsewhere, and it was like a big reunion for them. Arriving as one who is NOT part of any reunion doesn't feel so good. Interestingly enough, I have heard other stories of feeling like the 'outsider' at Q, trying to fit in… just like it can feel in high school. (super yuk)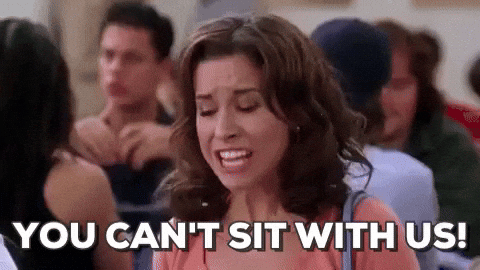 My high school (and beyond) experience had a lot of this in it. I was left out. Not allowed in. Spoken over when I tried to talk. Ignored when I DID talk. I tried to hide a lot, to not be seen. However, I DO want to get to know people now.
And most of the Xscapers I have met have become great friends and acquaintances. I do love the organization. None of this is the organization's fault.
My First Night's Experience Of The Quartzsite RV Gathering in Jan 2017
I arrived at Quartzsite, thankfully knowing at least ONE other RVer. (Marshall didn't arrive until a few days later.) I parked right across from them initially. (Safety!!)
I said hello, and set my rig up. There was one other RVer I had known from online, but never met. I was thrilled and excited to meet him/her/them (not naming ANYONE) and then we both proceeded to keep setting up.
About an hour later, my only friends who I parked across from weren't around, and it was time for the evening campfire gathering which was already in full swing. (It was also after dark)
I was nervous. I felt major social anxiety.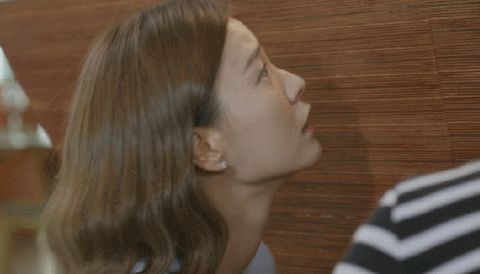 I didn't know anyone but the him/her/them and my only friends I parked across from. Still, I had to get out there, they weren't going to come and seek me out, so off I went.
Safety! (Or Was It?)
Practically shaking in my boots, I started off towards the giant group of total strangers. Then I got LUCKY! I ran into the him/her/them I had already met on the way, and we talked and started walking to the campfire together. I felt SO much better. I had a wingman/woman/people!
So we got there, and it was a bunch of portable fire pits, maybe 8 of them, with people mulling around them, already in groups. I looked for any familiar faces. I saw a few familiar faces, but they were 'popular' RVers or whatnot, and I was WAY too shy to approach. Yeah, my own fault.
So, I stuck to the side of him/her/them for protection. We were still walking around. People had already gathered in 'clicks', which was quite obvious. Conversations were already in full swing.
So I would stand beside a 'click', hoping to figure out something to say or to be talked to, trying to look very interested in the conversation. Making eye contact with all in the group. (Hell, I have embarrassingly read and researched enough about all of this stuff to KNOW what one should do.)
Nope. I couldn't cut in. It wasn't happening. Nobody noticed me. Or invited me in.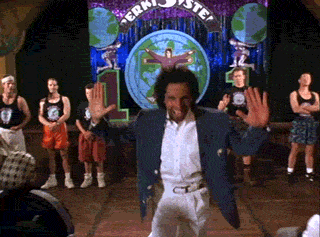 The Big Diss
What happened next really struck me. I turned around and my him/her/them? GONE.
I had been ghosted. 
Wow. They didn't say 'I'm going over here', 'see ya later', nothing.
It felt like a direct hit. I know they probably thought nothing of it, but to me, I had just lost my 'lifeline'. At that point, I was over the whole thing and felt sorry for myself and pissed off at my lifelong lack of ability to blend in.
I kept trying… shuffling over from group to group, after not seeing ANY incling of any 'in' from anyone. Finally, the situation bothered me so much, I just decided to look for my friends and then go home if I didn't see them.
I couldn't find them. I didn't feel like standing around with my thumb up my ass trying to fit in. So I left the party.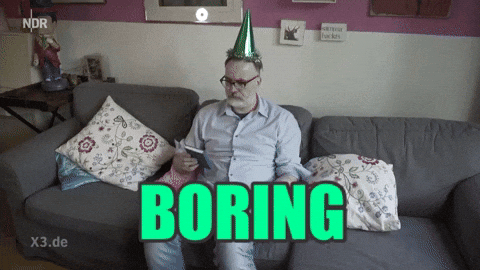 Not A TOTAL Loss Of A Night
But I did end up finding my friends at a campfire at their rig. Nicely enough, they had looked for me, but it was so dark, it was really hard to see anyone, and they got frustrated with it too and left. So we hung at the campfire and I met new people there. 😁
It Wasn't ALL Like The First Night
The rest of the time was better. Except for the fact that I got the Q Crud. Sick the whole dang time. Still, when I did go out, I didn't really get to know anybody very well. I have done so AFTER the convergence, which is easier for me. I do better in groups now than I EVER have but still feel much better one-on-one.
Turns out, I have heard this complaint about the clickiness of it from quite a few others. Some who are here with me now, some who are not here with me now. Same complaint:
"I didn't feel welcomed, at least not at first."
Why Am I Bringing This Up?
Good question. Certainly not trying to be negative. I am bringing it up to be POSITIVE. I think that this is a pretty universal thing- people feeling left out in scenarios like this. I mean, so many others have brought this up that it kind of proves the point.
(PS- This has ABSOLUTELY NOTHING to do with how Xscapers handles the show. Nothing. Don't read me wrong. This isn't their fault.)
What I realize is that in my current excitement about seeing old friends and catching up, that I MYSELF could cause newcomers to feel exactly what I felt when I arrived last year.
I don't want that at ALL.
I do believe that I have always been very aware when I see someone being left out- I will talk to them and try to include them because I know what being on that other side feels like. I am not here to lecture anyone.
But I guess I just want to bring this to the attention of as many people as possible so we 'alumni' can make a difference to those who are coming this year that don't know a soul.
This isn't just MY interpretation. Others have expressed the same feelings as I have. I understand that we all are looking forward to seeing old friends and want to reconnect. It would simply be nice if we could also remember that there are new people coming in who might not feel welcomed into your 'click'.
Xscapers is a community. We are here to invite others to the lifestyle and to, I hope, make them feel welcomed at the very least. 🙂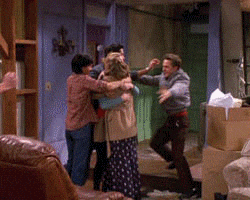 See You There?
So, I will be arriving a couple of days prior to the event, which starts on the 12th of January, 2018. We are looking at twice the rigs as last year, so there are sure to be plenty of newbies!
I look forward to meeting as many of you as possible.
See you around!
Kelly