I'm going to get to the potentially pissy part very soon, but I have to start off with a point.
What's My Point?
My original point of this post started off being that I had THE MOST EPIC day off the other day. It was one of the most fun and ideal ones of my 2.9 years of full-time RVing life. What was it about the day that made it so epic? Let's jump to it and show you how it looked:
Epic Day Activities:
Shiny new electric jack installed on my RV!
Camaraderie all day in and around my rig. No people seen here. (Actually, I lie. I only have imaginary friends. 😏)
A short nap (purrrrr). With dogs.  Me on "couch". Marshall on the dog bed. 😆
Hell Yeah BLT sandwiches!
(It gets better…)
Group off-road trip to Fonts Point overlooking the badlands
Fun friend photos at Fonts Point
'Vogue' fashion shoot at Fonts Point with Becky of Interstellar Orchard (Like I said, look for the whole blog post coming up about her and I.)
Practiced "sliding" and doing donuts in my truck. Oops, tipped over my generator. Spilled a whole tank of gas, too. 🙄 This can be overlooked as a casualty of fun times.
Because, you know. It's me.
Game of Tabu in my rig
Dance party in my rig.
Stop Boasting, Kelly. What's Your Point?
Have patience, I have a point I'm getting to. Why is my full-time RV lifestyle so freaking awesome? It's awesome because of community and friends. Yes, I have found 'my' people. Here, I am accepted for who I am and I can completely be myself. I think that that was the best part of the most awesome day.
I felt liked and I was accepted. I felt a sense of community, and I felt like I could be my authentic self. I liked the company, and there were no pressures whatsoever to be a certain way or to do things a certain way. I truly have a large, extended family. But why and how did I get so lucky? I have a theory.
How Can I Have A Day Like This?
All the things I listed were fun, yes. But what was so special about it was not the activities, not the food, not the photos, not the game. (But dang, they were fun!)
The real question is, how did I get so 'lucky'? How did a day like this one come to be?
I Made Good, But "Hard" Life Decisions
Why is my full-time RV lifestyle so freaking awesome? (Well, I think it's awesome.) IMO, it's awesome because of the community and friends! I have found 'my' people. Here, I am accepted for who I am and I can completely be myself. I think that that was the best part of the day. (To my pre-RV life friends, I love you just as much!)
I felt liked, I was accepted, I felt a sense of community, and I felt like I could just be me. I liked the company, and there was no pressure whatsoever to be a certain way or to do things a certain way.
This is exactly why I wanted to start hanging more often with the people I have met on the road. (I am parking with friends more often these days, and I'm loving it.) I really want to insert myself even more into my little community. I love these people. Life really is nothing without good compadres.
Here's The Part You May Not Like
So, if you think life on the road is lonely, well, (don't hit me) you may want to look at what YOU are or are not doing that is causing your loneliness. Yep, I'm pointing at you.
Especially if this has been an ongoing issue in your life, you might look in the mirror for a solution. But if you look really hard, it might make you uncomfortable until you make some changes and see some results.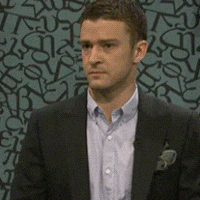 Are you happy with the amount of socialization you have in your life? If not, maybe it's you. Maybe you are hanging with the wrong crowd. Maybe you aren't hanging enough WITH a crowd. Maybe something needs to change. Your environment. Your job. Your campground. Your day to day decisions. Maybe YOU need to change. Time to start opening up your mind. You can really grow your tribe if you really want to.
It's Allllllll About YOU
I truly believe we all create AND control our own realities. Every decision, every action you take has an impact on where you are today. Think about that. Wherever and whoever you are in life, you made it happen. It all starts with a thought. An idea. A decision. You chose to do it or not to do it.
Really, it's not the end of the world to do something different with or in your life. I am a perfect example of this. I tried something radically different – to live in an RV instead of a house. It's been working out splendidly. Better than I imagined, in fact. But it did take some BIG changes. It took risk. It took a certain level of jumping through certain fears. I did those things.
Do you not have a good group of friends? Especially if you are RVing? If this bothers you, you might try accepting that you have created your situation in one way or another.
Loosen UP. You're Going To DIE One Day, Remember?
If you aren't happy with your situation, whatever type it might be, try shaking off as much of the programming you have endured for most of your life that tells you how you SHOULD do things.
I'm talking big things as well as stupid little stupid things. Things like putting on pajamas to go to bed. Don't want to put on pajamas, only to have to change back into 'clothes' in the morning? Then don't.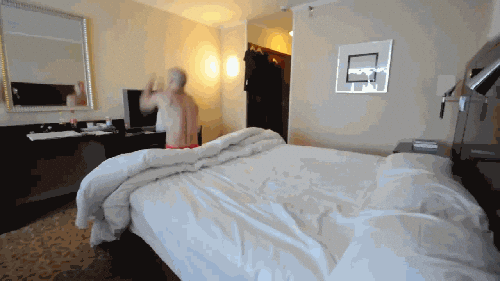 The point is, you may fear making big changes in your life. Or you may fear changing your SELF. It's all about your mindset. Most of us have these fears, it's not like you are alone. Sorry, but you're not that unique.
You heard me. Seriously, get over yourself and your life. Trust me, it's very freeing! We are all just here on this flying ball of dirt, just trying to be happy, aren't we? Relax a little! This life is temporary. Make some changes. 
Hell, just do things that make you happy. I mean, why not? The happier you are, the happier the people around you will be, too (unless they are negative Nelly's). The happier you are, I think the better person you become. I also think that being happy draws positive energy your way. Life just gets better with positivity and good energy.
Direct Your Life, Dammit. This Is Your Play!
I think I just want to elaborate on the point that life doesn't have to be so serious. Get out and have fun with it. You are the producer and the director of your own play. YOU have caused and will continue to cause what you see around you. If you like it, keep doing it.
If you don't, well, YOU ARE THE DIRECTOR. Change your script.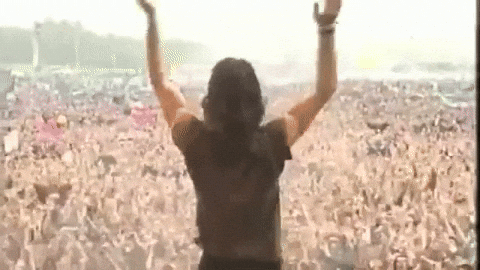 I find not taking life so seriously to be a HUGE relief. What's the end goal? To try to live forever? Not going to happen. So why not make it the best and the most fun life ever? 
I'll just leave you with this- I know I want to live it to the fullest, cause I know I am not here forever, tomorrow I could fall off of a cliff. Or die in quicksand. (But boy, would I be pissed about either of those endings.)
I want to have fun with it while it lasts, dammit. And I sure as hell am going to do my best. 
Conclusion
What made my day the best the other day? The freedom, the fun, the people, the energy, the acceptance. This is a totally different blog post topic than I intended to write when I first sat down.
This blog was supposed to be about what the perfect, most fun day RV life day looked like. As I wrote, I realized that what would actually be helpful to you was for you to understand the reasoning about the how and why I had the awesome day.
While I was writing, I realized that the awesome day was all my fault. 😂 Literally. It was a confluence of the consequences of the decisions I have made over the past three years. I made every decision that lead me to this point and to that day.  Your reality, right now, is the result of all of your decisions. Are you making the right ones? No? Change them. 
For me, happiness has meant getting rid of many of society's shackles. I am much more free for that reason. Freedom for me equals a lot more happiness.
Life is good.